Stained glass restoration
A window will need re-leading after 100 years or so. Lead can become brittle and the cement that makes the window weatherproof can begin to dry and fall out. Front doors are especially vulnerable as they have to contend with movement too.
Accidental damage and even break ins can all be repaired. I will always assess the work and advise on the best course of action.
I work with local glaziers to offer a complete service. A stained glass window can be made into a double glazed unit if required.
Diamond panel restoration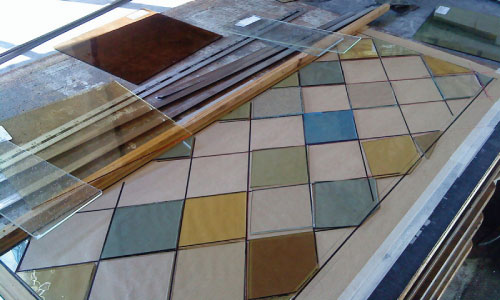 These diamond panels were made to match existing windows.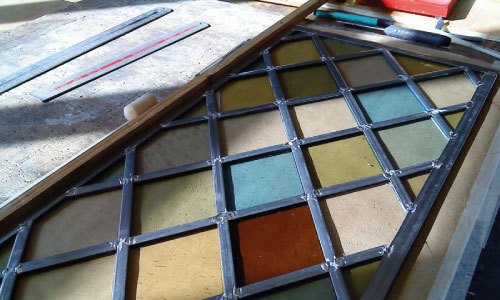 Panel prior to final soldering then cementing
If you have windows in need of re-leading please get in touch. Diamonds, rectangles, Queen Anne style can all be remade or re-leaded. I will reuse the original glass where possible but a sympathetic replacement will sometimes have to be used. Metal frames can also be refurbished.
Victorian panel restoration
A Rubbing is made of the panel and any additional information about the piece is added to the drawing. The panel is then carefully dismantled and cleaned. Any pieces damaged beyond repair are re-painted and fired in a kiln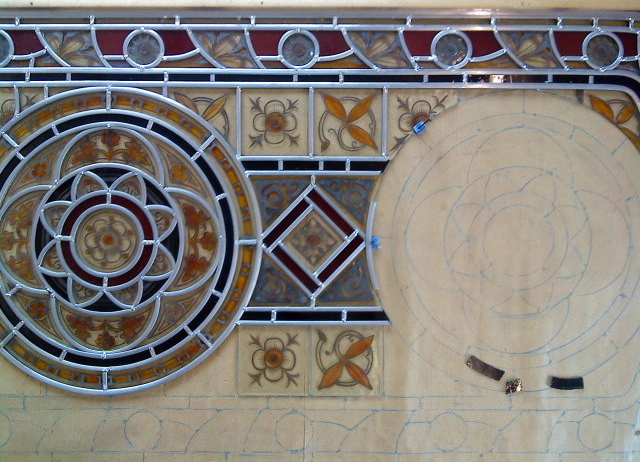 The panel is then re-leaded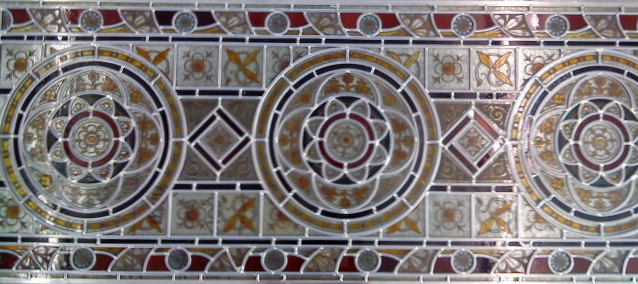 The re-leaded panel is then weatherproofed using a cement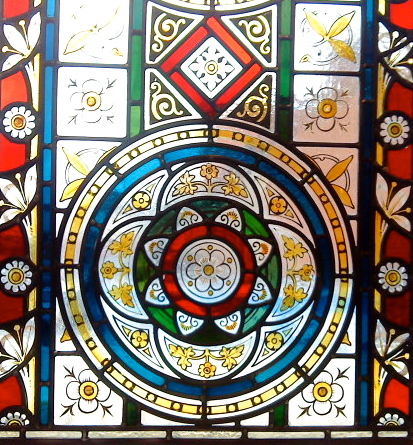 A close up of the finished panel after a final clean